Heartsaver First Aid Class Description
The American Heart Association offers basic training in First Aid which fulfills job requirements & other requirements for professional healthcare programs. This course does not require any prior medical training. 
Looking take an Online First Aid Class?
As a result of COVID-19, we also offer online First Aid Classes in the comfort of your own home or office. 
Simply click on the button below to check availability for online First Aid class. Once registered, you will receive a link to a Google Meets that will take place remotely. You will be joining an interactive online First Aid class where you can ask questions and participate in a comprehensive e-learning platform.
Heartsaver First Aid Course Curriculum
Manage illnesses and injuries in a timely manner for a child and infant

First aid basics (use of Epipens & Use, removal, and disposal of gloves)

Medical, injury & environmental emergencies

Controlling bleeding & bandaging (use a of a tourniquet)

Other emergencies: shock, internal bleeding & burns 

Dehydration, diabetes & low blood sugar

heat-and cold-related emergencies, drowning,

Amputations, broken bones and sprains, nose bleeds

Bites & splinters

Fainting, seizures, and injuries to the head, eyes, neck, spine, mouth, and teeth.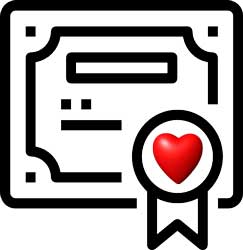 American Heart Association (AHA) Course