Heartsaver CPR AED Class Description
The American Heart Association provides Heartsaver CPR courses for anyone who is not medical personnel. You may want to take this course to fulfill a job requirement or if you'd like to prepare for an emergency. This course provides the most updated information per AHA guidelines.
Looking take an Online Heartsaver CPR AED Class?
As a result of COVID-19, we also offer online CPR AED Classes in the comfort of your own home or office.
Simply click on the button below to check availability for online Heartsaver CPR AED class. Once registered, you will receive a link to a Google Meets that will take place remotely. You will be joining an interactive online Heartsaver CPR AED class where you can ask questions and participate in a comprehensive e-learning platform.
Heartsaver CPR Course Curriculum
This Heartsaver CPR AED Course covers the following topics:
High-quality CPR & how it improves survival

Concepts of the Chain of Survival

Recognize when someone needs CPR

Perform high-quality CPR for an adult, child, & infant

Breaths using mouth-to-mouth for all age groups

Breaths utilizing a mask for all age groups

Use of an AED on an adult, child, & infant

Choking on an adult, child, and infant
What to know about this ACLS Course
Students are trained to recognize an emergency, seek help & perform CPR. Additional training is also offered in AED (automated external defibrillator) use.
This class is for the following healthcare professions
EMT
Paramedic
Respiratory Therapist
Doctor
Nurse
Medical Student
Non-medical personnel who must obtain CPR/AED licensure for their work.

Non-medical personnel who want best-in-class preparation for emergencies.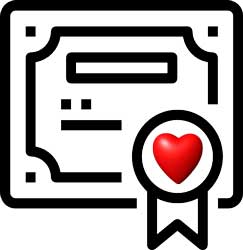 American Heart Association (AHA) Course