Heartsaver First Aid CPR AED Class Description
The American Heart Association provides Heartsaver CPR courses for anyone who is not a medical personnel. This course is designed to fulfill a job requirement or for anyone who wants to be prepared incase of an emergency. This course provides the most updated information per AHA guidelines.
In each Heartsaver CPR AED FirstAid course students are trained to recognize an emergency, seek for help & perform CPR in a timely manner. The student is also trained on how to use an automated external defibrillator(AED) safely. Additionally, students are taught first aid basics and medical, injury & environmental emergencies
Looking take an Online First Aid CPR AED Class?
As a result of COVID-19, we also offer online First Aid CPR AED Classes in the comfort of your own home or office. Simply click on the button below to check availability for online First Aid CPR AED class. Once registered, you will receive a link to a Google Meets that will take place remotely. You will be joining an interactive online First Aid CPR AED class where you can ask questions and participate in a comprehensive e-learning platform.
Heartsaver First AID CPR AED Course Curriculum
Concepts of the Chain of Survival & high-quality CPR

Recognize when someone needs CPR

Perform high-quality CPR for an adult

Breaths using mouth-to-mouth & using a mask 

Use of an AED on an adult

Choking on an adult

First aid basics (use of Epipens & Use, removal, and disposal of gloves)

Medical, injury & environmental emergencies

Opioid-associated life-threatening emergencies

Optional modules in Child CPR AED and Infant CPR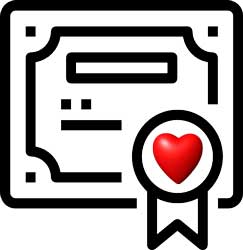 American Heart Association (AHA) Course